High anti-corrosion quality of GFRP (Glass Fiber Reinforced Polymer) solid bolt was born for permanent supporting solutions (50+ years of service life), which has extreme high demand for corrosion resistance and creep rupture strength, as it is related to performance in long term loading.
The success and reliability of the production fully depends on the comprehensive capacity of the manufacturer, such as raw material selection, production equipment, process, technique, quality control, etc.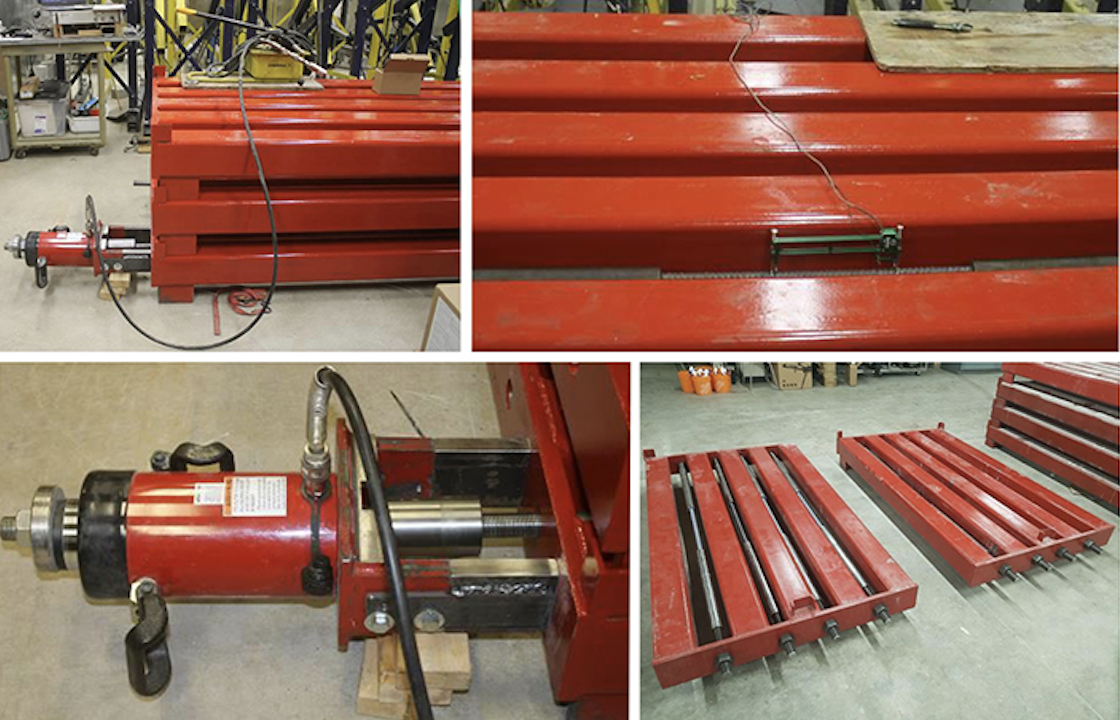 SupFRP has achieved great success on production of this high-tech GFRP bolt and the products have been widely installed in various projects globally.

SupFRP has completed the Anti-Corrosion Test successfully in 2018, and after that, SupFRP conducted the Creep Rupture Test. Starting from 2020, the whole duration took one year long by independent test laboratory. We are proud to announce the test result was extraordinary.

Tested by:
NSERC Research Chair in Innovative FRP Reinforcement for Concrete Infrastructure
Canada Research Chair in Advanced Composite Materials for Civil Structures
Department of Civil Engineering
University of Sherbrooke

Test specimens: SupFRP GFRP Solid Bolt S25 (25 mm diameter)

Test method: according to test standard ASTM D7337

Test results:
The creep rupture strength at one million hours of this GFRP Solid Bolt S25 is above 60% of the average UTS. This result is far more than 35% in Canadian standard CSA S807.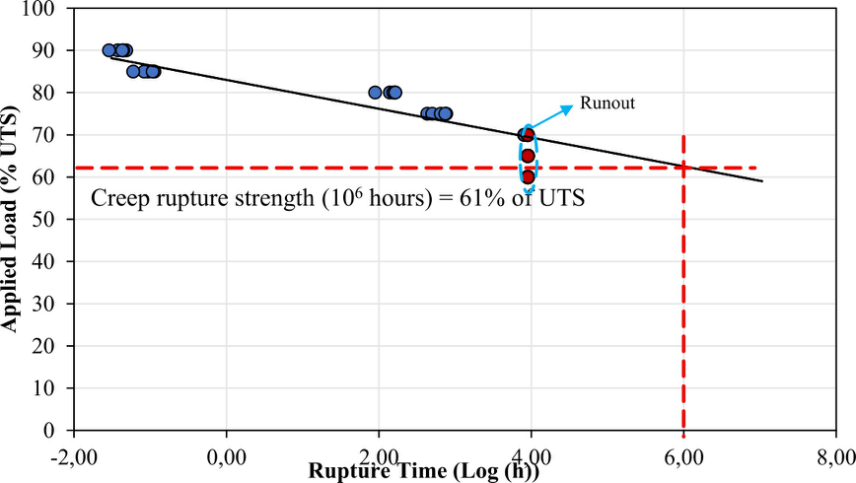 Recommended values for design using GFRP solid bolts S25 (Based on ACI 440.IR-15)

·Guaranteed tensile strength: Average UTS – 3 times standard deviation = 1291 MPa – (28.8 MPa × 3) = 1204 MPa (421 kN)
·Design tensile strength = Guaranteed tensile strength × Environmental reduction factor = 1204 MPa × 0.7 = 843 MPa (295 kN)
·Creep rupture strength: (60% of the average UTS)/Safety factor = (60% × 1291 MPa)/1.67 = 464 MPa (162 kN) (around 55% of design tensile strength)